Our Providers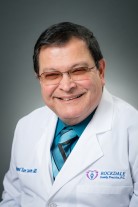 Dr. Mohamed Kassam
Dr. Mohamed Kassam ("Dr. Sam") was born in Tanzania. He has lived in Africa, and schooled in India, the West Indies, and the United States. He is Board Certified in Family Practice. Dr. Sam was in practice in Arkansas for 13 years prior to moving to Conyers. He and his wife, Dr. M.J opened Rockdale Family Practice in 1991. They have two daughters, who both graduated from Salem High School in Conyers. Dr. Sam's particular areas of interest include community service. In his spare time, he enjoys traveling, watching movies, and being with friends and family. He has received the Readers Choice Award for "#1 Family Doctor" award from Rockdale County for the past three years.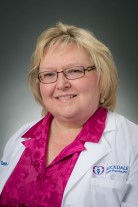 Dr. Mary Jane Kassam
Dr. Mary Jane Kassam ("Dr. M.J.") grew up one of nine children in New Jersey. She completed her medical training in Little Rock, Arkansas, and is board certified in Family Practice. She moved to Conyers in 1991 and opened Rockdale Family Practice with Dr. Sam. Their two daughters graduated from Salem High School. Dr. M.J. is very active in the administrative aspects of health delivery. She serves on numerous hospital committees at Rockdale Hospital. In her free time she enjoys travel, movies, and getting lost in bookstores.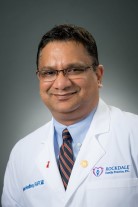 Dr. Nadeem Hoodbhoy
Dr. Nadeem Hoodbhoy graduated from Sind Medical College, and then completed his Family Practice Residency training at the Flower Hospital Residency Training Program in Toledo, Ohio. He spent ten years in academic medicine with the St. Vincent/Mercy Residency Program. He and his family moved to Atlanta in 2003 in search of warmer weather! Dr. Hoodbhoy became part of Rockdale Family Practice in 2003. His particular areas of interest include endocrinology, cardiology, office based procedures, working with medical students, and community service. He is married with two children. Dr. Hoodbhoy enjoys gardening, photography, traveling.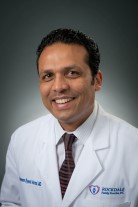 Dr. Nayeem Akmal
Dr. Nayeem Akmal graduated from medical school from Bangalore University, and completed his family practice training in East Virginia Medical School. He joined Rockdale Family Practice in 2005. His areas of medical interest include sports medicine and outpatient procedures (such as joint injections and laceration repairs). He is married with three children, and enjoys soccer, tennis, traveling and spending time with his family.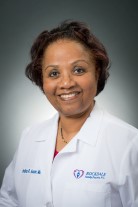 Dr. Indira Asser
Dr. Indira Asser is Board Certified in Family Medicine. She graduated from Gandhi Medical College in India, and completed her medical residency in Middletown, CT. She joined Rockdale Family Practice in 2007, and lives with her husband and pet Chihuahua in Stockbridge. Her particular areas of interest include women's health issues, holistic medicine, tropical diseases, and community service projects. During her free time, she enjoys cycling, swimming, cooking, traveling, yoga and meditation.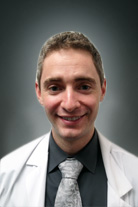 Michael Johnson, PA-C
Michael Johnson lived in New Jersey, Arizona, Ohio, and Washington, D.C. before settling in the Atlanta metro area. He attended the Emory University Physician Assistant Program, completing his Master of Medical Science degree in 2014 and concentrating in Primary Care and Emergency Medicine. His other medical interests include orthopedics, gastroenterology, and infectious disease. He fills his free time with hiking, camping, and exploring Georgia with his wife and two young sons. He joined Rockdale Family Practice in March of 2014.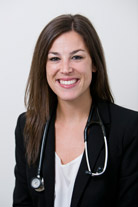 Chelsey Brack, MPH, MPA, PA-C
Chelsey Brack grew up in Oregon, and has spent several years living and working in California and Georgia. After college, she served as a Peace Corps Volunteer in a rural mountain community in Peru. She worked in community health projects that focused on maternal and child health, adolescent health, and health education. After her service, she received a Master's degree in Public Health from Emory University here in Georgia, followed by her Physician Assistant training in Oakland, California. Her areas of medical interest include women's health, contraceptive counseling, endocrinology, infectious disease, and preventive medicine. She speaks Spanish and enjoys working with Spanish-speaking patients. She lives in Atlanta and enjoys cooking, home-brewing beer, running, hiking, camping, and traveling the world.
Our Team
Clinical Staff
Our Clinical Staff are dedicated to serving you and your health care needs. They are professionals who value the trust that you place in caring for your health and well-being. Our team is committed to staying abreast of the latest medical changes in the health care field and will provide you with the best of medical services.
Front Staff
Our Front Staff is dedicated to serving you, the patient. We know and respect how valuable your time is to you. Our staff is committed to developing and maintaining the wonderful long-term relationships that we have cultivated with our patients for over two decades of operation.